Our Orthopedic Program
Medresources offers a huge selection of braces and off the shelf items to meet your needs.
Some products and services may require an appointment. We suggest giving us a call so we can determine if your needs will require an appointment with one of our program specialist.
Things You Should Know
With a written prescription, some products may be covered under your health insurance plan. Most items are also available for retail clients on a private pay basis.
Most products will require a fitting and education which means you may need to bring shorts to allow for leg or knee brace fittings and appropriate shoes to allow for the proper fitting of foot and ankle products.
We are providers for most major health insurance plans. Call us first to have our insurance coordinator answer all your questions.
Contact MedResources at the location nearest you or browse our online catalog to find the variety of orthopedic products we have available.
---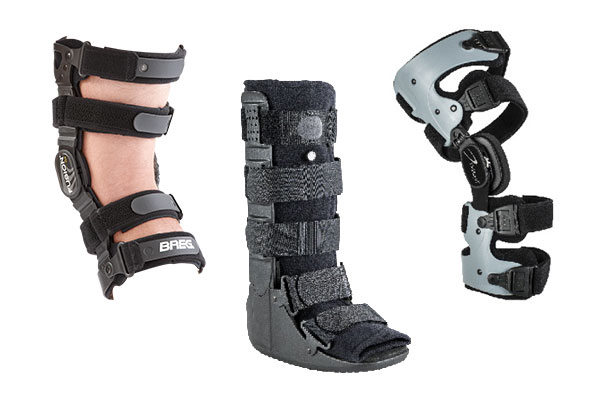 Functional Solutions to Keep You Moving
MedResources Orthopedic Clinic offers a huge selection of clinical grade orthopedic braces . Our experienced staff works collaboratively with your Doctor to create the most functional solution for your orthopedic needs.
VIEW OUR ORTHOPEDIC PRODUCTS* CONTACT US
* Products are subject to change, visit a MedResources location near you.